INVISIBLE to INFLUENCER
Go from struggling, scattered and overwhelmed to clear, confident and profitable — in just 12 weeks.
ENROLL NOW!
When was the last time you felt like you knew exactly what to do to grow your business?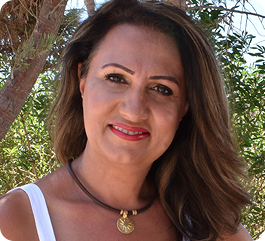 Let me ask you a few questions:
Are you on track to reach the goals you set at the beginning of the year?
Is your revenue where you want it to be?
Do you have enough clients?
Are you reaching the right customers?
Are you getting the time off you need?
If you answered NO to even one of those questions, read on.
Tell me if this sounds familiar: you're spending 5 million hours writing content, and then another 5 million hours scrolling through social media channels to find ways to expand your reach. As a result, you've got nowhere near the revenue you expect, zero free time to yourself and you're feeling a whole lotta frustrated:
You feel lost and alone, trying to figure it out all by yourself.
You're frustrated because it's harder and more confusing
than you thought it would be.
You've got no results from trying what you learned in a course
or two you've purchased in the last year.
Look, it's time to stop beating yourself up.
Because it's not your fault.
You got sold into a system that was never really designed to work for you.
My group coaching is tailored precisely for you and your business.
Schedule a call today, to find out if this is the right program for you!
Don't wait — I'm only taking 10 Students!
Class starts the week of November 4th, 2019
You know those online programs that claim they'll transform your business in some really short time frame?
Well, they're not working for over 80% of the people who pay for them.
That's because most online programs are created with one generic approach, one generic strategy. That's great for the people who create them, because it's a lot less work. It's not so great for people like you who part with their hard-earned money and get nothing in return!
Hard working entrepreneurs like you, with big dreams, are dumped into these programs and expected to figure it out all on your own. That's not only unfair, it's dishonest.
Here's the problem: every business, every business owner, every product or service and every audience is different, unique.
So this one-size-fits-all approach that most training and coaching programs take you through will only keep you standing still, scratching your head.
My group coaching program focuses on YOU —
your strengths, your business, your customers.


That's because you need a lot more than recorded videos and group calls to actually make transformative changes.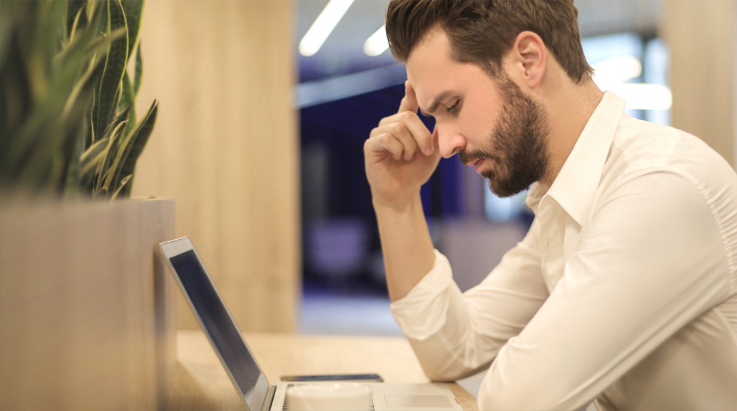 We all get stuck in old patterns of thinking, feeling and acting. No matter how motivated we are to change, or how many new tactics we learn, we still tend to fall back into our old habits.
And most of the time, these patterns are blind spots for us. We just can't see them from the inside looking out. So what we need most is for someone to shine a spotlight on our thinking and show us those blind spots. Show us a different way around them.
And the ability to do that requires experience. It requires intervention from a mentor who's been down the same road you have (and who's made many of the same mistakes you have). Most importantly, it requires someone who practices what they preach.
Throw a stone and you'll hit someone claiming to be an expert...but most are anything but. The talk is great, but the results you get from working with them speak for themselves: you're still stuck and struggling and overwhelmed after you finish the program.
Don't wait — I'm only taking 10 Students!
Class starts the week of November 4th, 2019
You've still got time to reach your goals, even for this year.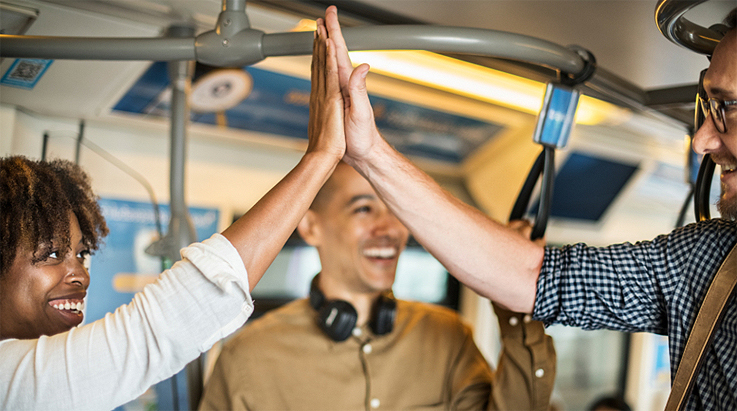 Over the past year, I've helped 29 entrepreneurs start and grow their online businesses and bring in consistent revenue streams.
I am now opening the doors to a select few people to help them do the same for their businesses, in as little as 12 weeks.
I say select few, because I believe in a one-on-one approach, where I can personally help customize the right plan of action for your specific type of business.
Where I can personally take your hand and walk you through every step.
30 Days Money Back Guaranteed!
I am so confident that you will see results, right away,
that if you follow along and do the work and still don't see results,
I will refund your money back!
Don't wait — I'm only taking 10 Students!
The doors will close as soon as the 10 seats are filled.
So if you're ready to stop struggling, stand out in your niche, and help your tribe get the help they desperately need, then the time to sign up is now!

Schedule a call today, to find out if this is the right program for you!


Here are some of the things we'll do together.
A roadmap for creating a crystal clear marketing strategy to increase your income, influence and impact. That includes:

Identify the right offer for your particular niche.
Identify your target audience. You can't create the right offer and position it correctly until you know without the shadow of a doubt who they are, what they're looking for, and how to best connect with them.
Create your differentiator. This is the exact process that's unique to you. It's what gives your audience their desired outcome and sets you apart from everyone else selling in your niche.
Identify and create the right type of content to attract your ideal customers.
Identify the right freebie for your ideal prospects to get them on your email list.
Laser-focus and personalize that freebie in a way that your prospects know it's especially for them — and can't wait to get on your list.
Develop a strategy to outline your product/service offering and quickly create engaging content — in a way that ensures your customers and clients will get the transformation they're after!

A step-by-step blueprint to sell your product and/or service and grow your business—without spending a dime on marketing. which includes:

Work an 11-part email marketing template to engage, convince and convert your prospects into loyal fans and buyers.
Customize a sales landing page template to help you tell the right story – and persuade your audience that this product is for them.
A complete step-by-step tutorial to design and set up your landing pages and opt-in pages.
A can't miss story planner that helps you tell your story in a way that your prospects actually listen – and want to hear more!

A plan for building a profitable online platform, attracting a bigger audience and creating valuable offers to grow a profitable, purposeful business.
The potential to reach and/or exceed your revenue goals for the YEAR — in the next couple months.
The ability to end the cycle of overwhelm and confusion and get to what really works!
In just 12 weeks, I'll show you how to go from struggling, scattered and overwhelmed to clear, confident and profitable.


Don't wait — I'm only taking 10 Students!
Class starts the week of November 4th, 2019
Here's what my current and former coaching clients have to say about the program: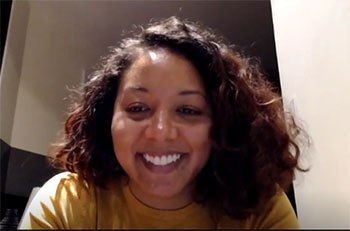 "Eli is completely amazing! Her expert experience shows in the weekly meetings we had.
What I really like about her is she's flexible, adaptable, and specific. Online businesses are very different. Everyone isn't doing the same thing. Business and marketing strategies change all the time. She's able to assess where you are in your business, what you need to accomplish to get to your goals, and create a step-by-step plan to get there on time. Even if you have to get back to basics and solidify your foundation. I was surprised that I was missing key elements in my business foundation.
I wouldn't have figured that out for years unless Eli stepped in. She's saved me time, money, and a lot of entrepreneur growing pains. I'd definitely work with her again!"
- Ari Smith, Cardinal Smith Consulting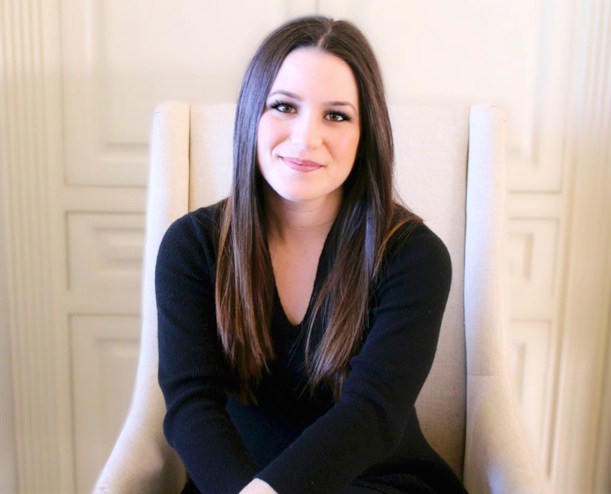 "Eli was truly a godsend for me and my business. She came at a time when I was feeling very overwhelmed and burnt out. I was trying to find new ways to monetize my business, but I wasn't sure which ideas to pursue and how to effectively market them.
Eli not only helped me streamline my business goals for both the immediate future and big picture, but she also helped me come up with a clear path for growing my business. She planned a marketing strategy that laid out how I was going to get the attention I needed for my digital products and, more importantly, actually get them sold.
I love Eli's approach because she's there with you every step of the way and creates actionable steps that are tailor-made to work for you and your particular business. It's been a joy to work with Eli; you won't find anyone who truly cares more about you and your success."
- Beeta Hashempour, Mon Petit Four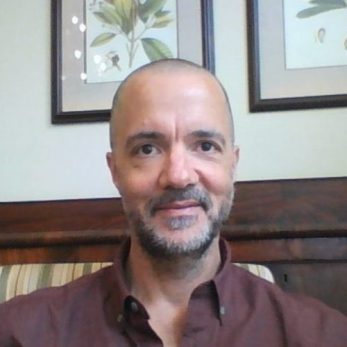 "Eli Natoli is a strategic marketing goddess. She doesn't just teach, she does!
Eli made one small recommendation for my continuity program which resulted in 10 new paid subscribers in 2 weeks...without any marketing impulse. And she was just getting started!
Because of Eli, in the last three weeks I've generated over $11,000 in net profit…just this past week I re-launched a new version of my subscription service, which was absolutely crumbling; Eli turned that around, increased my prices to $200 per student, got a bunch of enrollments and made $5,000 in just a few days…it was unbelievable to watch.
You're probably asking yourself 'why should I hire Eli?' And I think that's the wrong question — for me, the question I would have is, 'why aren't you hiring Eli??'
- Frank Bunn, Professional Trader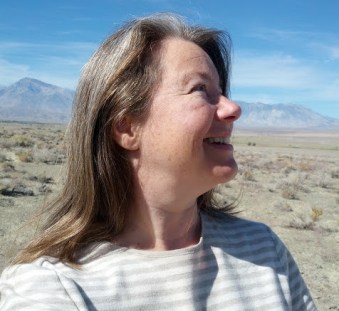 "I hid out in third-party teacher marketplaces for six years finding out the hard way what courses of mine sold and what didn't. Agitated and wanting to get away from those platforms, I took all the online marketing courses I could afford, and finally launched my own website and online classes business. I made a little bit of money, but, nowhere near what I had hoped for.
I was quickly drowning in the business I had put my all into for so many years.
Enter Eli Natoli... Once I found out she was a coach, it wasn't long before I joined her for weekly coaching sessions.
I felt like I was drowning and Eli has thrown me a life jacket into the water —and a lifeboat too! I feel confident that my sales funnel is finally coming together, and my business is heading in the right direction now.
I really love Eli's straightforward, always actionable coaching style. I know that when I have a coaching session with her, not a second is going to be wasted and everything she says, I know I can implement right away and expect results either right away or down the road."
- Gloria Brooks, Nature Glos e Science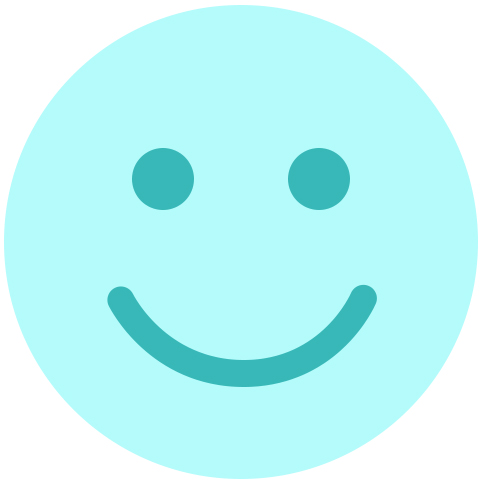 "If you're looking for the right strategy to be successful at launching your product, this is it! Eli talks about everything that you need to know in order to succeed as an online course creator."
- Lisetta Cissee, Student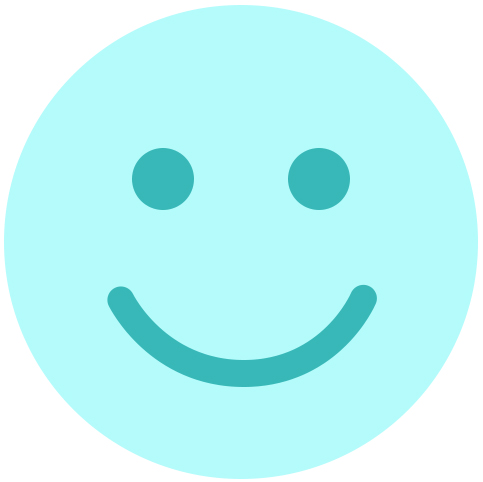 "Very candid analysis of the online industry and what it takes to succeed. Clear and practical advice based on 17 years of experience with considerable success."
- Terry L Cornelison, Student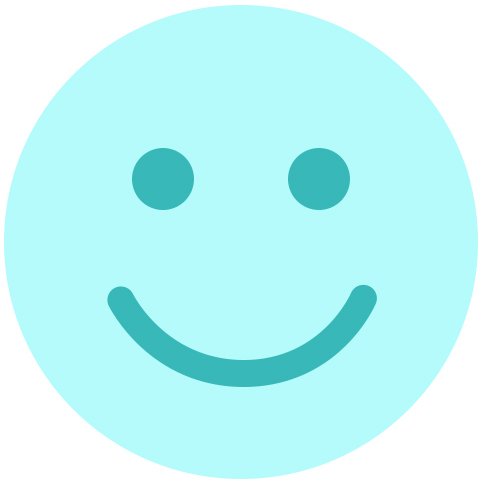 "Eli is a great teacher who really knows her onions. And with this course, she demonstrated a deep knowledge of the topic based on real life experience and results she's had as well as the desire to help her students with all the extra resources included.
Five stars all the way and very highly recommended for those that want to learn how to create online courses."

- Sola S., Student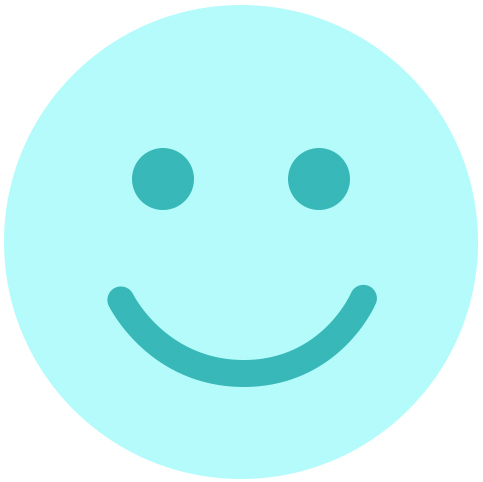 "Tons of valuable information... I would recommend to anyone that wants to build an online business."
- Darren Hart, Student
If you're stuck, struggling, or just think you should be selling more, I can help you get there.


Don't wait — I'm only taking 10 Students!
Class starts the week of November 4th, 2019
Your Instructor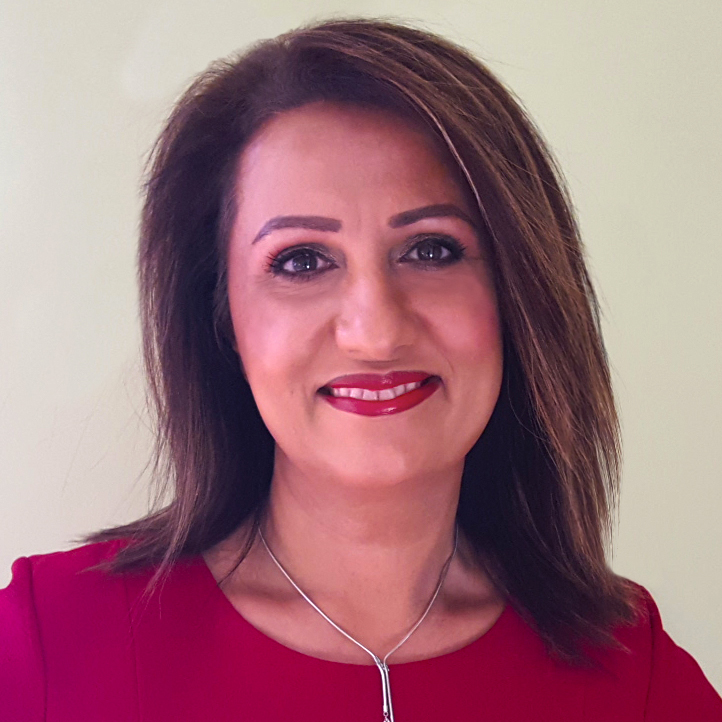 International bestselling author Eli Natoli has been helping serious entrepreneurs grow their businesses faster and take them further for nearly 20 years, touching everything from digital product management to strategic marketing.
She has built a successful software design and development firm, and has architected, marketed and launched eight successful online training courses and two books, with more on the way in 2018.
Eli's unique approach to strategic, service-first marketing is responsible for enrolling more than 120,000 students for those courses, and their products are returning six-figure revenue — consistently.
Eli now dedicates her time to teaching experienced and aspiring entrepreneurs how to do what she's done: start and grow their own businesses, attract clients, redefine and improve their marketing and generate consistent cash flow.
From free content posted at elinatoli.com, to paid coaching and training programs, everything Eli preaches is something that she has practiced — and seen meaningful, measurable results from.
Eli's articles, courses and coaching programs can be seen at elinatoli.com.
Frequently Asked Questions
When does the course start and finish?
The course starts September 10th, 2018! It consists of 90 minutes, live weekly working session. All sessions will be recorded, and you have lifetime access to all the recordings.
I'm busy and limited on time. Should I still join?
Absolutely! Here's why: We focus on building your platform and making money from Day 1. I don't believe in busy work, or creating content just for the sake of doing them. It's not about volume, our focus is all around the strategy. I'm going to show you how to get from where you are to running a profile business, by taking you through the shortest but most strategic path -- doing only mission critical tasks. In this program, I show you how to build your audience while you're working on crafting the right offer as early as Week 2. That way, you'll only be spending time on critical actions that directly affect your bottom line.
When is the deadline to join?
I'm only taking 10 students. I want to make sure I'm personally there to help each and every person in the group; I want to ensure I can personally help customize the right plan of action for your specific type of business - so every person in this group gets the result they're after. As such, I will close enrollment once we hit 10 student enrollment.
Who is #InvisibleToInfluencer for?
If you want to package your expertise and stand out in your niche, and you want to grow your platform and create consistent income, attract loyal fans, then this is for you. #invisibletoinfluencer is my live, group coaching program that helps you become the authority in your niche and run a profitable online business, selling your offering, in as little as 120 Days.
Is there a Community or additional support?
Yes! Once you enroll, you'll receive access to my Exclusive 24/7 Members-Only #InvisibleToInfluencer Community for getting your questions answered and connecting with other experts. I'm in there daily answering your questions.
What makes #InvisibleToInfluencer different?
You get direct access to and feedback from me as your business mentor, marketing expert Coach. When you enroll, I have a New Student Orientation where I personally walk you through the program and help you set your short term & long term goals. I have weekly group coaching calls where we'll work together to put every piece of your short term and long goals in place. You can ask me specific questions live. And you can post questions 24/7 inside our private group where I respond and provide feedback daily. You will feel supported and get my direct feedback in the program.